[Total: 114 Average: 3.6/5]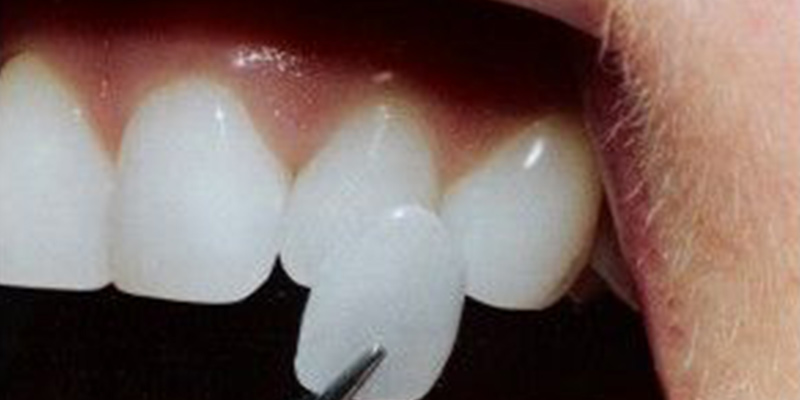 Together with the implants placement, dental crowns placement is the most common procedure for patients who choose Clinic Cvejanovic. There are different prosthetic ways for rehabilitating patients without implants and those most commonly used are dental crowns and ceramic veneers. Dental crowns play an important functional and aesthetic role. Placing crowns on truncated or thinned teeth will completely rehabilitate them, convinience is such that people do not feel that they even wear any crowns, and the functionality is similar to implants – the usability of natural teeth is approximately 90%, so that all but the toughest food can be eaten. Crowns completely cover the visible surface of the tooth so that the tooth with a crown looks like the best natural tooth, ie. as a quality artificial tooth, especially if non-metal crowns are used, because they are formed by a computer. When dental crowns or bridges are combined with implants it is impossible to visually determine the difference between these three types of implants / upgrades.
---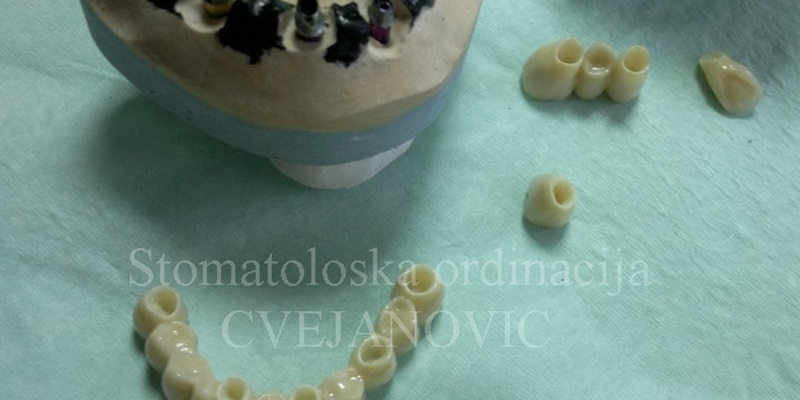 Dental crowns can be made metal or non-metal, while metal crowns have a metal core, but the outer part is ceramic. Non-metal crowns are made of zirconium, which belongs to the group of ceramic materials of high resistance and is known as artificial diamond. We recommend non-metal zirconia dental crowns to all patients who can afford them, because they possess impeccable biocompatibility, physical properties and aesthetics. Combination of non-metalic zirconia dental crowns in the anterior region of the jaw and metal-ceramic porcelain dental
crowns in the posterior region of the jaw is often, and the noticed trend is that more and more people are choosing zirconia dental crowns instead of metal ones. The key difference is that the metal, as the base of metal-ceramic crowns, is shaped by hand, while zirconia crowns are machine made with the help of computer based 3D scanner, which leads to a much more precise fit of zirconia crown on the tooth.
---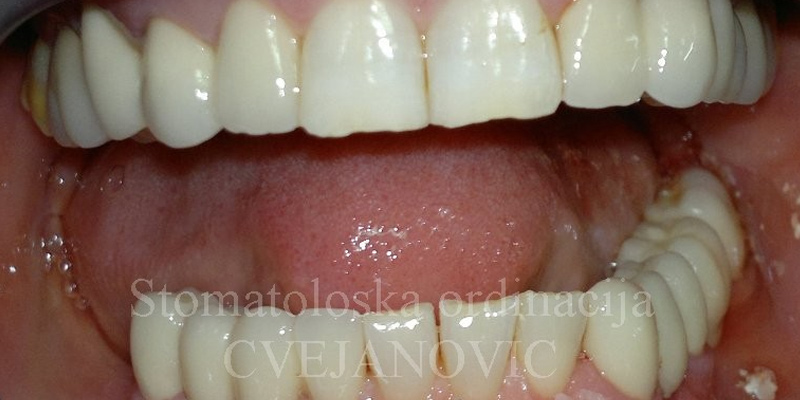 Dental implants are nowadays imposed as one of the best dental solutions after tooth loss, but in everyday practice dental titanium screws are not always the best option for all situations. Dental implants are a more expensive option than dental ceramic bridges, while the period of making dental implants is longer than it is for porcelain bridges. Dental porcelain bridges include interconnected dental crowns that rely on existing teeth in the jaw from both sides. To make the bridge, it is necessary to buff the adjacent teeth so that they serve as carriers. Therefore, making a ceramic dental bridge requires that there are natural teeth in the jaw on both sides. Dental bridges are made of metal or zirconia construction.
---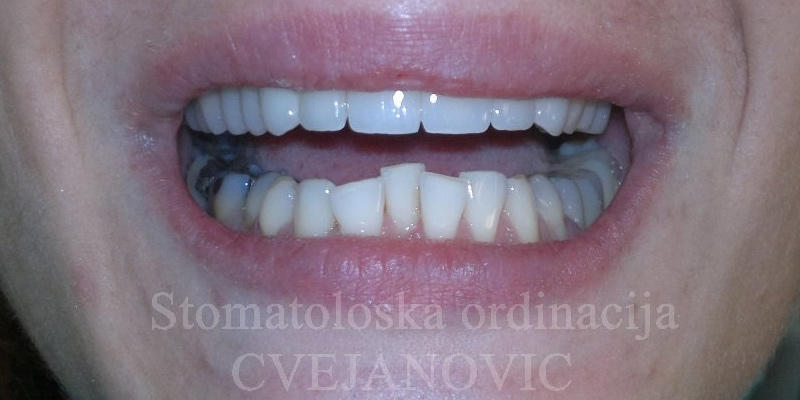 Although according to the technique, needed materials and the price per tooth, installation of an artificial tooth is not different than installation of the implants in the whole jaw, the implantations of a small number of artificial teeth is much more simpler procedure. Whether you want to replace one tooth or several teeth, you can be sure that the procedure will be performed quickly, that you will be aesthetically and functionally fully satisfied, and that the embedded teeth will be fully compatible with all future prosthetic interventions. Implants will be the same shade as your other teeth, so it will not be possible to visually recognize implants as such, and they can be brighter if you plan to install even more artificial teeth in the future. If you are implanting a smaller number of artificial teeth, we recommend using the highest quality screws, abutment and crowns, because there is no big cumulative difference in price as when it comes to the whole jaw.
---